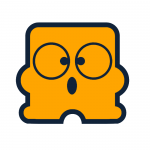 Revolutionizing work.
Work is important but it's also very time consuming and you often end up paying a lot more than you should.
Helpers.ie a leading technology platform company that enables employers to connect with skilled workers by giving them means of hiring so that they can accomplish their task(s) with a helping hand. We put our customers at the center of everything we do. We strive to increase our relevance for consumers, friends and family to experience savings when hiring help for their tasks, anytime and through any device.
My name is Orla Healy and I have created this site with a vision to help people like you find the right candidate for the right price within your local area to get the tasks done in time that suits you!
It all started back in November last year when my boiler stopped working all of a sudden and it costed me an arm and a leg to get it fix, when the only problem was the loss of pressure which was fixed within 20 minutes after engineer arrived to look at it.
I have been working tirelessly on this ever since so you and everyone else in Ireland can get their domestic and local jobs done within the time and budget that suits them.
I will continue to work on Helpers.ie by trying to improve it as it helps our local community's every day. If you have an idea that you want to share or you have posted a project with great success and want to give feedback or you are someone who just wants to say "hello" then please get in touch.