Locksmiths
Car Locksmith Dublin we make the task of replacing your car keys as simple & headache free as could be. Whether you need a spare car key programmed or have lost your only car key, we have a solution that will be guaranteed to save you time & a lot of money.
Here at Locks, Stock and Barrels we are honored to be your Local locksmith. We are Professional Locksmith in security resolution with over 20 years Experience in Dublin area and surrounding counties.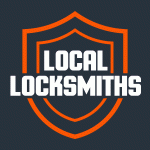 Local Locksmiths Dublin are your goto guys for all your locksmith needs. We cover all locksmith services including Home/Domestic Doors & Windows, Commercial/Businesses security doors, keypads and key cutting and Auto/Car Replacement Keys and Car Key Cutting and Repairs.