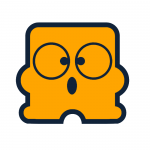 Helpers.ie a leading technology platform company that enables employers to connect with skilled workers by giving them means of hiring so that they can accomplish their task(s) with a helping hand. We put our customers at the center of everything we do. We strive to increase our relevance for consumers, friends and family to experience savings when hiring help for their tasks, anytime and through any device.
PJ McDaid & Sons Ltd has been providing quality bathroom suites plumbing supplies and tiles for 40 Years. We are an independently owned, genuinely family run business and we take extreme pride in providing excellent customer service, quality that is second to none and an aftercare service that is committed to helping you with any questions or problems that you may have. We believe in quality, service and value; we believe that our customers are looked after to the highest degree and our expert staff are second to none when dealing with after sales service.

We have delivered a high number of very successful projects throughout the country and we continue to offer commitment to quality, professionalism and skill to all our existing and future clients.