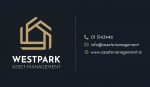 At Westpark Assets Management Ireland we offer a specialised range of reliable asset management and asset recovery services. We are the Irish experts for several years in Debt Recovery for Commercial and Vehicles.
We have built our reputation by assisting clients from industries such as investment funds and asset management.
The primary goal is to assist in ensuring excellent support in asset management and asset recovery. Our dedicated team also focuses on recovering debts, possession of land and properties.
Our Asset Management Services
We take pride in portraying ourselves as one of the best asset management professionals of Ireland, advising domestic and international asset managers, management companies, lending agents and others.
We provide thorough coverage while handling every condition of recovery in a timely, reliable and safe way.
Our experienced team has been assembled from various sectors such as legal, finance, department of defence, police, and private security to deliver excellent results.
Get in touch with Westpark Asset Management
You can get in touch with Westpark Asset Management by any of the contact details provided below:
Phone: 01 5143446
Email: info@assetsmanagement.ie
Web: https://assetsmanagement.ie
Google: https://goo.gl/maps/URPTLdMmBnLjidSQ9