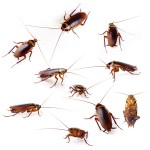 Our technicians are fast, reliable and experiences and we provide an honest, expert service.
A Tech Pest Control has been providing pest control management services since 2000 and we keep up to date with the technology and techniques in order, to provide our customers with the best service possible.
We tailor effective treatment plans to eliminate pests for each and situation.
We are licenced professional pest controllers that you can trust to provide for your protection and safety.
We are members of the Irish Pest Control Association (IPCA), the National Pest Control Association (NPCA) and the Campaign for Responsible Rodenticide Use (CRRU).